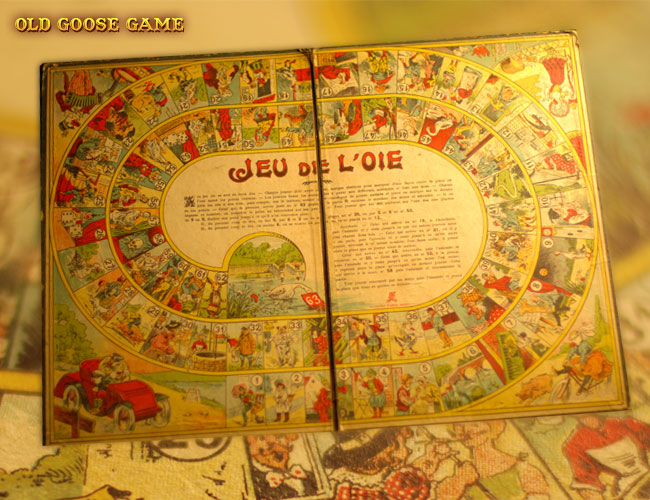 Old Goose Game (1920)
---
Le Clown token machine (1920)
---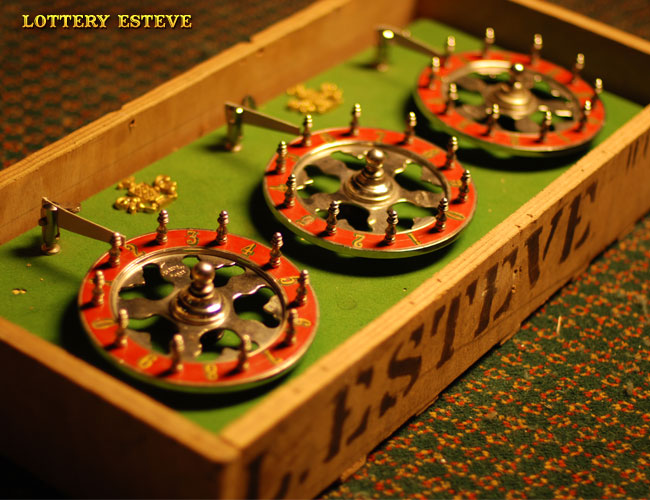 Lottery Esteve is the Rolls Royce of lotteries, with three dials (1936)
---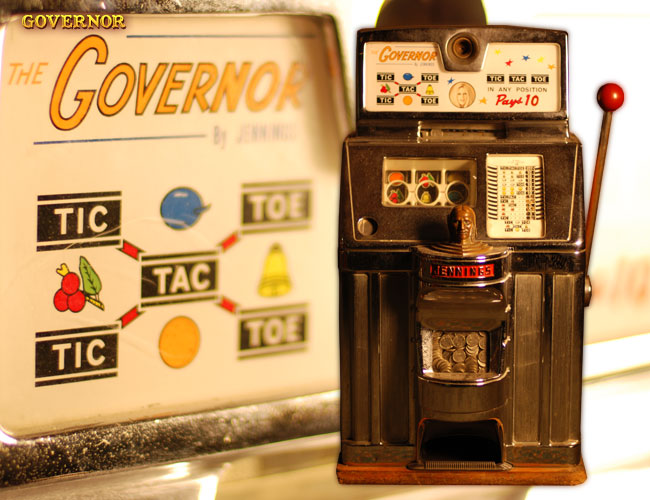 Governor slot machine, owned by Brigitte Bardot, and used by her husband, still containing franc coins. This machine has a photo of her on the front and her autography on the left side.
---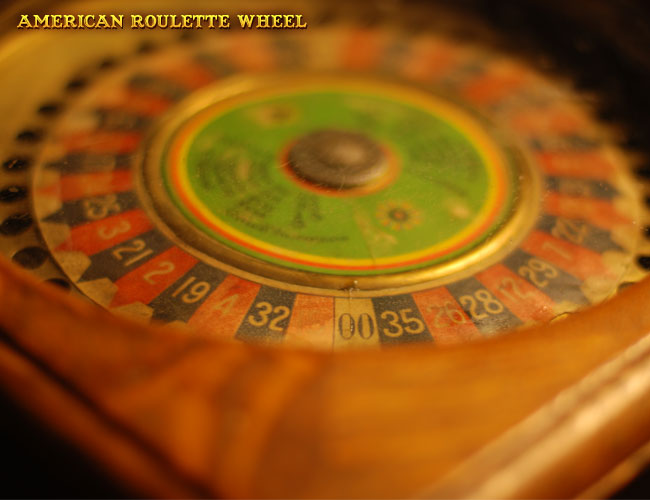 American roulette wheel using tokens (1894)
---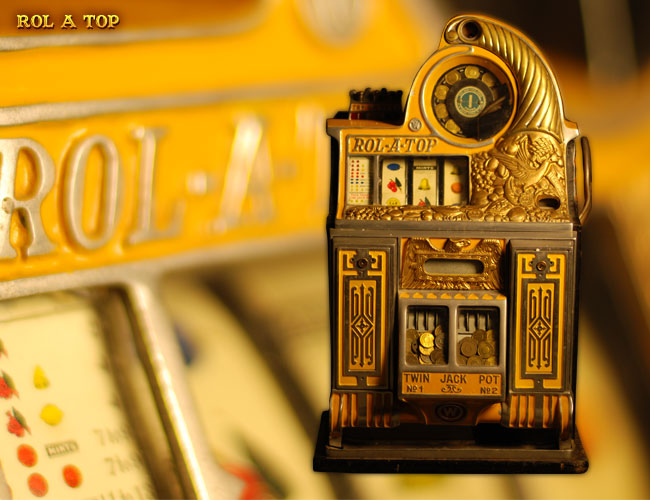 Rol A Top poker machine from watling, the most famous brand of poker machines ever built. War eagle model (1936)
---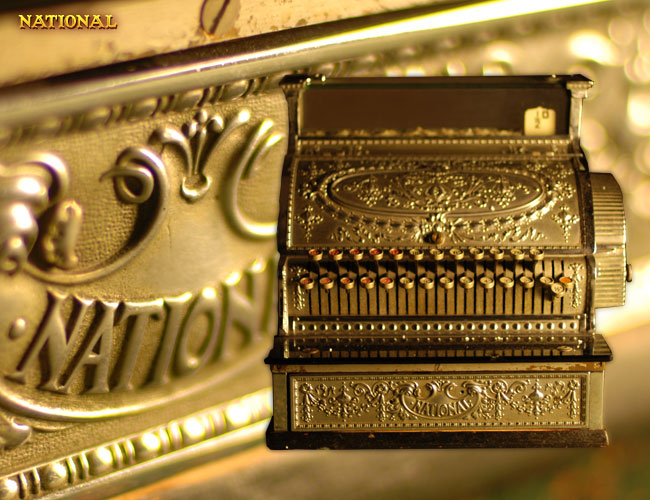 National Cash Register
---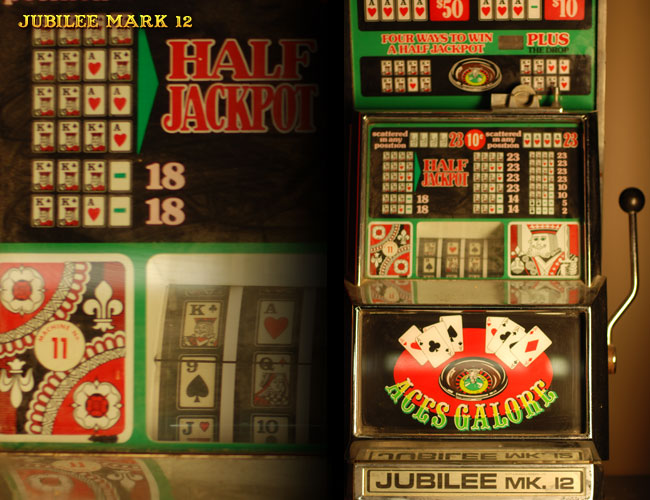 Jubilee mark 12 one-arm bandit
---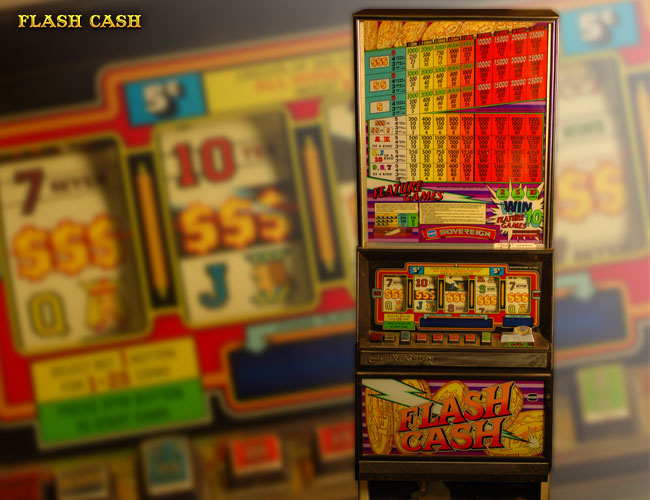 Old IGT flash cash
---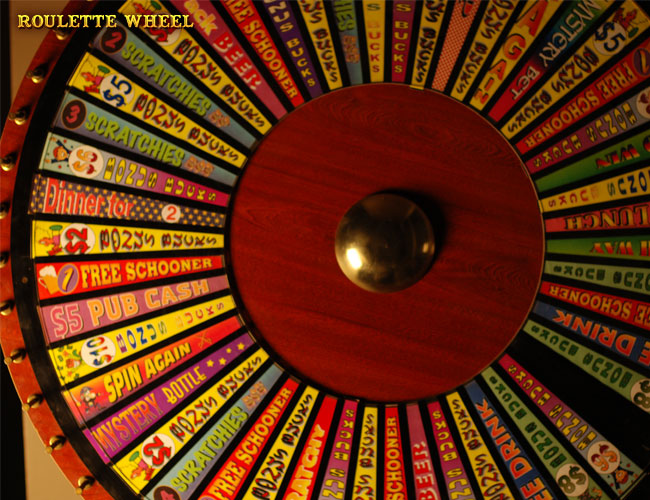 Roulette wheel
---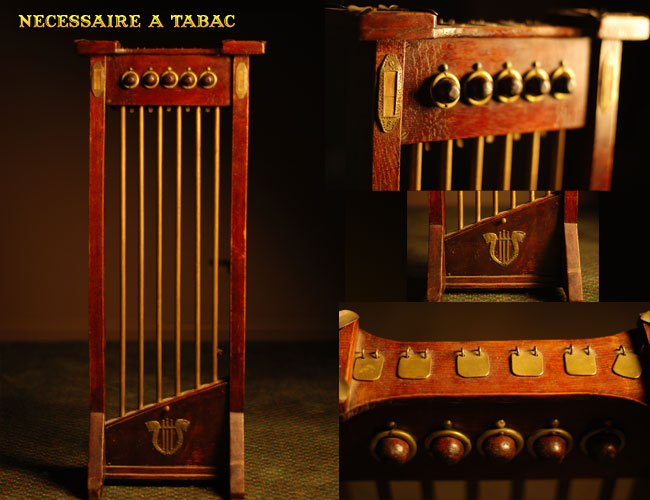 NENESSAIRE A TABAC camoufle en PARI CLANDESTIN between 1900 - 1920. Very RARE thing, because most of them have been broken or destroyed since one hundred years. The pedlars used to go from bar to bar, and on the pretence of selling cigarettes used to take bets as to which tube was the only one to have cigarettes. It is this pretense that protected them from the gaming inspectors.
---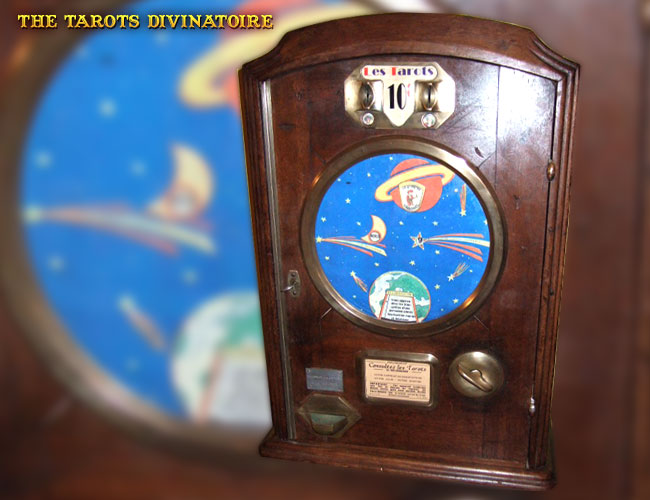 The TAROTS divinatoire is a gambling machine, two entrées for coins ( one for ladies, one for men ) then you turn the handle and the disc turns in the sky and comets, when it stops you can read your kucky day in the week, your favorite number, your card of tarot and read your horoscop of near future. If you fall on red card you win a coin. It's a funny, decorative and rare machine of fairground 1930.
---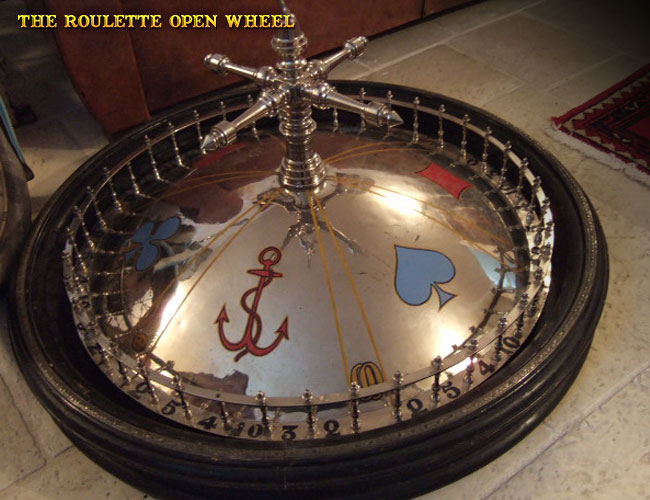 the ROULETTE 1880
this roulette " lottery" was, like casinos today, on a table whith a special carpet to put money like " la boule" or "la roulette".
---
LA GRILLE D'OR  flat mechanic billard for two players 1930
La Grille d' Or billiards is for two players who play together, the winner is the one with more points...
---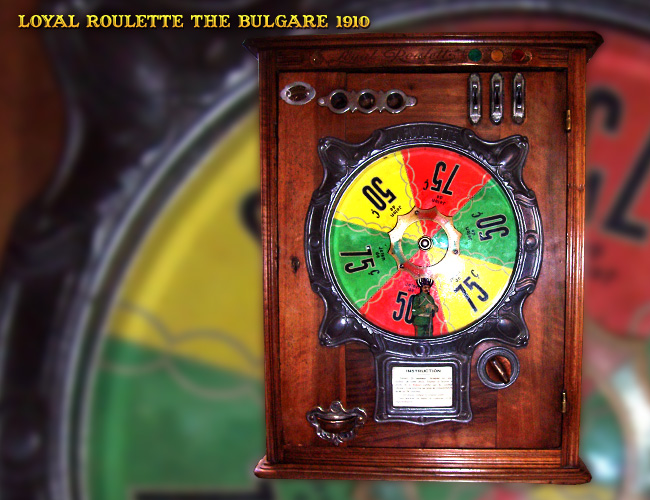 LOYAL ROULETTE The BULGARE 1910
---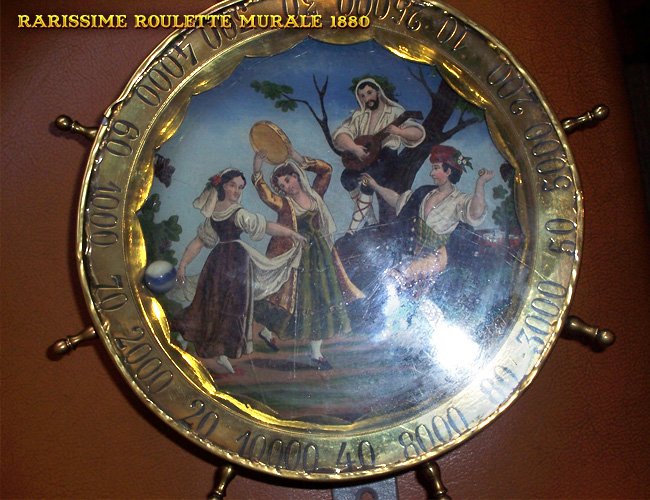 RARISSIME ROULETTE MURALE 1880 , it's a lottery to fix on the wall, these roulettes were in bars in the port for marines. It's French, this is the big model ( diamètre 23 cms ), with antic painting under the glass...
For the Roulette Murale you have to turn it like a wheel,  when the bille stops you read the points, the less is 10 the most 25000, the loser pays for a drink.
---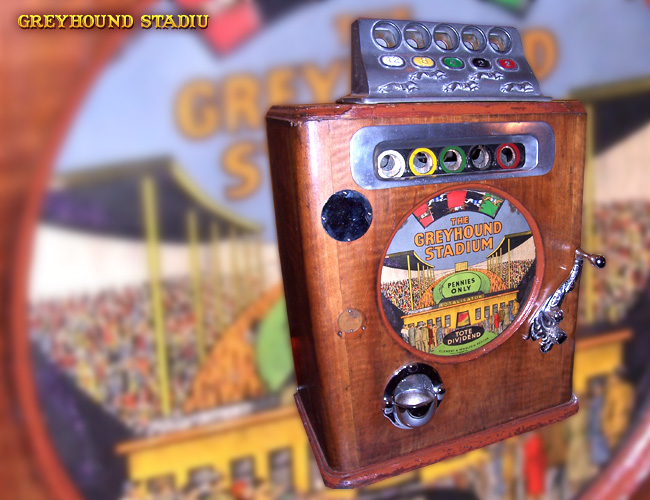 GREYHOUND STADIUM dogs race lottery english machine around 1930
---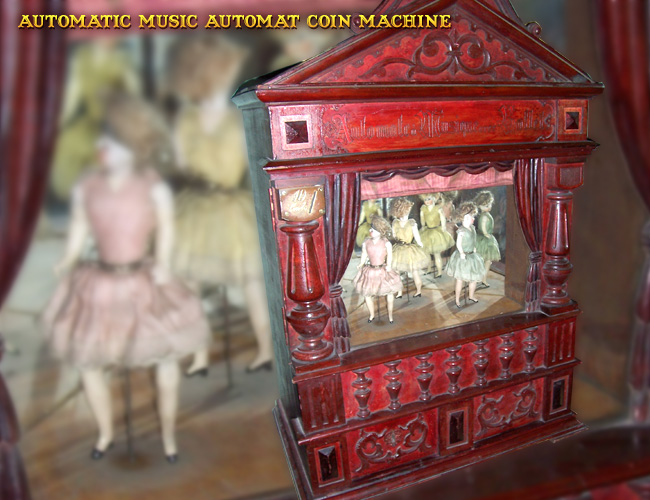 Automatic Music Automat coin machine ( Germany 1898 ) 3 dancers , very rare. It is 90 x 58 x 35 cms dimension with on air of classic music, these sort of machine was for Switzerland, each train station had one in the hall.
---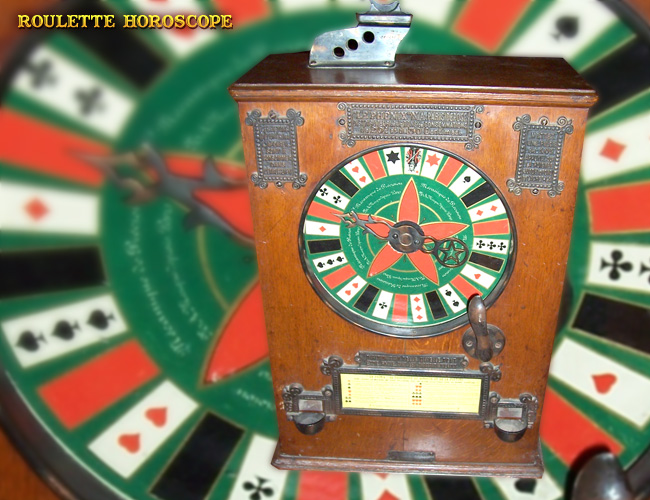 ROULETTE HOROSCOPE from Abel NAU, french machine 1908
---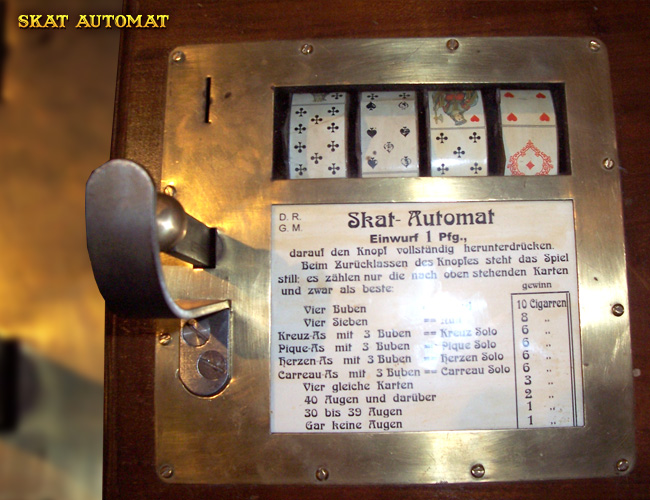 SKAT AUTOMAT Germany machine for bar 1900
---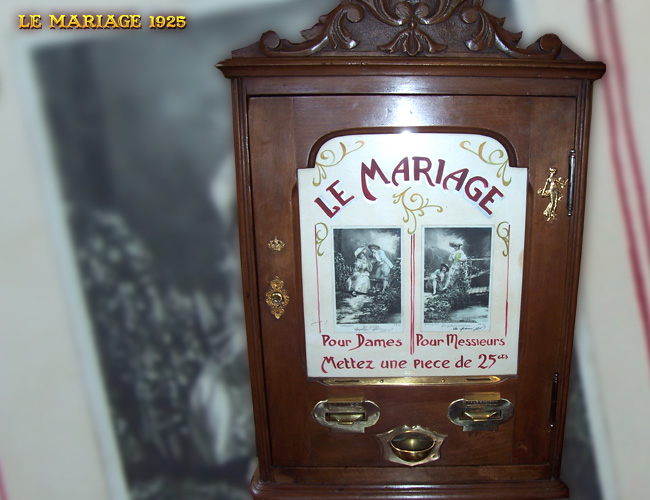 Le MARIAGE 1925 rare french horoscope machine from A. Braesch constructor, excellent condition whith old cartons inside for ladies and gentlemen.  For the mariage machine, it's simple : one entry of coin for ladies, one for men then you draw a lever and falls a small horoscope in cartoon ( originals not reproduction.... 12 different for men and around 40 for ladies, see pictures ) one is a picture of the face of a person you'll meet, the one other the text of horoscope.
---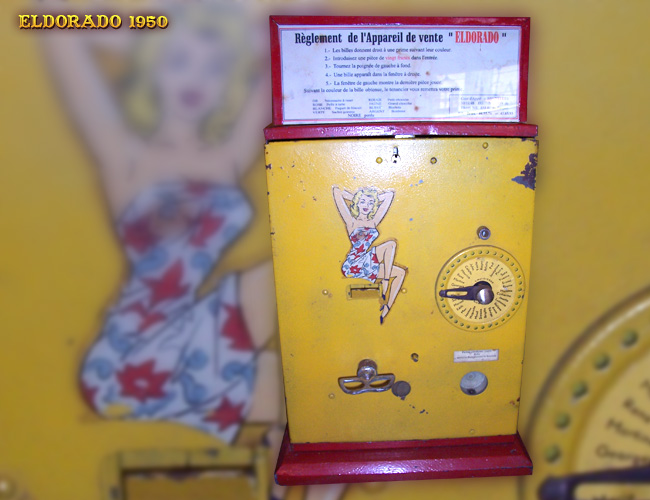 ELDORADO around 1950 from Belgium, game from the bar.  You put in a coin, turn handle and it depends on the colour of the wheel  to know if you win a chocolate, gum, biscuit or more
---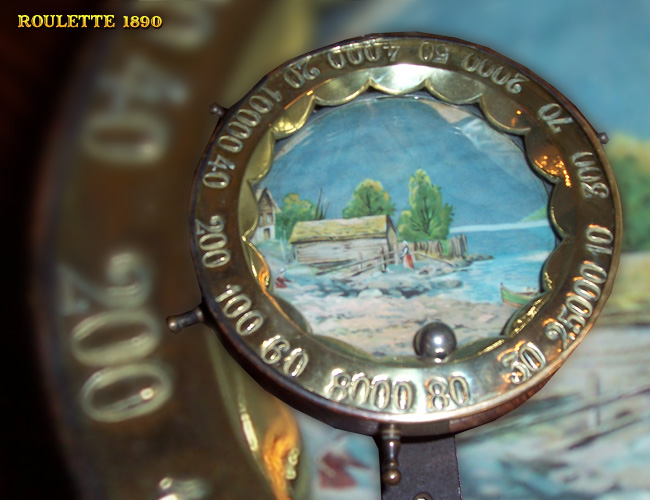 ROULETTE for mounting on the wall, around 1890, with a colour picture of a beachscene
---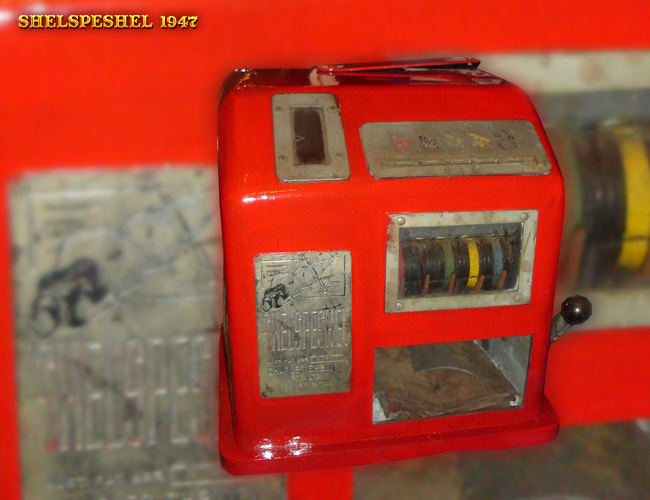 Shelspeshel one armed bandit, made by Charles Shelley Pty Ltd, 1947, and was found in many clubs.
It was red in colour, and had five slots for coins, and a dial with coloured flags.
---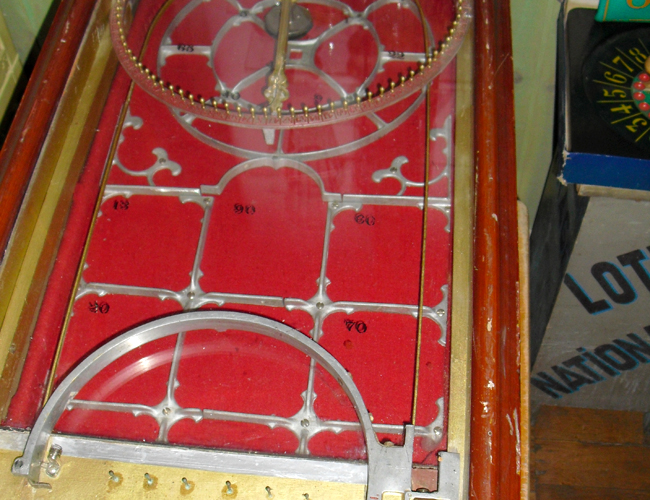 Mechanical wheel of fortune a billiard pinball.  This is a French machine, but made in London.
---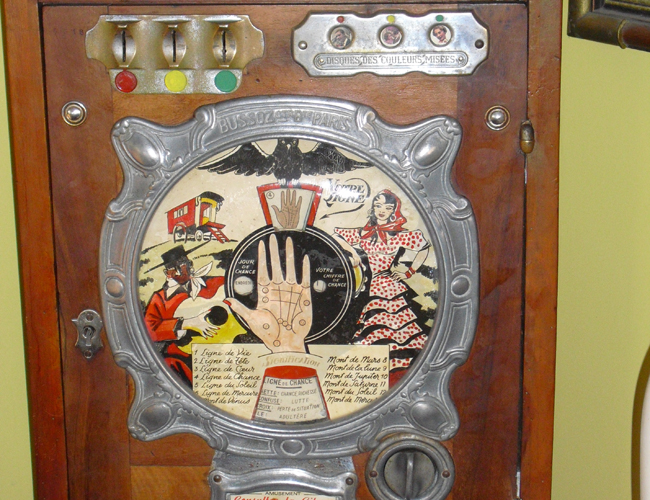 "La Gitane" Fortune Horoscope. For this roulette horoscope, the fortune teller reads the  red  for men, yellow for couples and green for ladies
---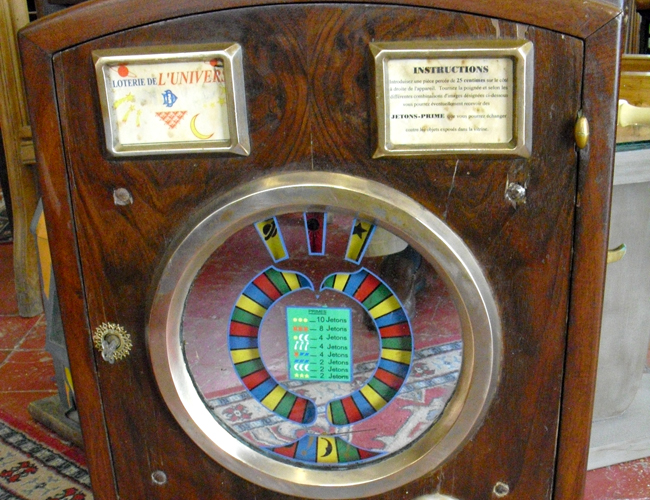 FRENCH ROULETTE A french roulette around 1940, like a jackpot if you have 2, 3 moons or stars etc... you win 2, 4, 8 or 10 coins...
---